< Back
Luna DeLune
Director of Human Resources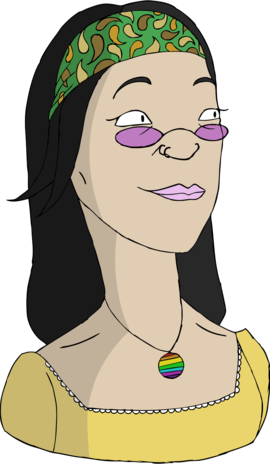 | | |
| --- | --- |
| Name: | Luna Claire DeLune |
| Position: | Director of Human Resources |
| Nationality: | American |
| Email: | luna.delune@delavignecorp.com |
| Favorite Food: | Anything with tofu, Mangoes |
| Cocktail of Choice: | Mandarin Tamarind Herbal Tea (with a twist of lemon) |
| Hobbies and Interests: | Yoga, Acrobatics, Clowning Techniques, Recycling, Herbal Tea, Meditation, Astrology, Whale songs, Environmentalism |
Biography
Raised on a nudist co-operative commune in upstate New York, Luna DeLune has always had an affinity for team-oriented, communal living and a passion for human relations. Her years spent travelling with the circus taught her the importance of dependable colleagues, the advantages of communication, and a devotion to animal rights. Miss DeLune's professional and personal aspirations were welcomed at the Delavigne Corporation, where Luna has found a second home.
Luna's dedication to the environment and comprehensive knowledge of the Circus are a source of inspiration to her colleagues. She is an authority on such topics as workplace productivity, personnel management and trapeze exercises. Luna's interviewing techniques are known to be eccentric but effective, and her latest hires to the Delavigne team have caused quite a buzz at work. If you're ever in the neighborhood, please stop by Luna's office for a cup of herbal tea and a quick chat!
Memorable Quotes
Oh my goodness, are you bleeding?

Sometimes I feel like I'm pregnant with hundreds of thoughts and words and ideas, and I must give birth to them all!

Social equality...Mangoes...Sperm whale!
Fun Facts
Luna eats only organic products and considers herself a vegan.
Luna began University intending to become a marine biologist due to her lifelong admiration of whales and dolphins.
Luna makes personnel decisions based on aura, shakras, positive vibes and energy fields.
Luna is responsible for several popular office initiatives including the suggestion box and office recycling bins. Luna is currently lobbying for a new meditation room at Delavigne Headquarters.